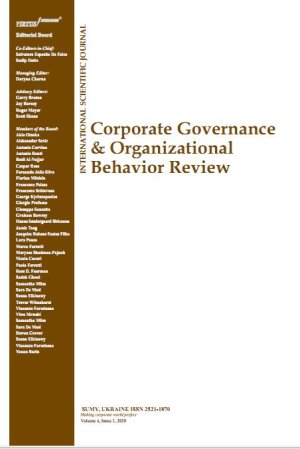 Role of regulators in intensifying financial access to the untouched segment of society in developing country
Abstract
India is a country with diversity noticeable in each division of life as well as financial services. The current study examines the initiatives taken by the Ministry of Finance and Reserve Bank of India (RBI) to intensify the accessibility to investment opportunities in financial instruments for the poor or deprived section of society, the initiatives taken in past, present scenario and to recommend the initiatives for the longer term. Households living in rural areas or having low income usually lack access to banking services or financial services. It is tough for these families to save and to arrange financial resources for the longer term. The ease of access and usage of the financial services and products influences the economic health of the individuals as well as of the state. It has been analyzed that the most important barrier towards accessibility of financial service is the psychological and the profitability of banks. There is a requirement for a robust, dynamic research-based business model with regard to an innovative, digitalized and sound economic system.
Keywords: Government, Regulators, Financial Market, Inclusion, Financial Product, Accessibility
Authors' individual contribution: The author is responsible for all the contributions to the paper according to CRediT (Contributor Roles Taxonomy) standards.
JEL Classification: E5, M38, G21, G28
Received: 18.12.2019
Accepted: 12.03.2020
Published online: 13.03.2020
How to cite this paper: Kandpal, V. (2020). Role of regulators in intensifying financial access to the untouched segment of society in developing country. Corporate Governance and Organizational Behavior Review, 4(1), 8-14. http://doi.org/10.22495/cgobrv4i1p1

The payment can be made with credit/debit card via secure payment system provided by Ukrainian processing center. During the payment, you will probably receive an SMS from your bank with the password to confirm the transaction. The price in Euro is an oriented one. The payment will be charged in UAH according to the exchange rate of your payment card provider. Once the payment is made we will process it ASAP and our representative will contact you to deliver the service/confirm the payment.