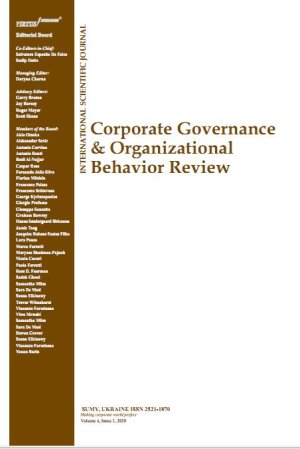 Measuring intellectual capital efficiency: A case of football clubs in the UEFA Champion League
Download This Article

This work is licensed under a Creative Commons Attribution 4.0 International License.
Abstract
The purpose of this study is to examine the intellectual capital efficiency of football clubs in the UEFA Champion League between 2010 and 2019. We measure the intellectual capital efficiency of each football club through Value Added Intellectual Coefficient (VAIC) method developed by Pulic (1998, 2004), Ghosh and Mondal (2009), Yalama (2013), Ozkan, Cakan, and Kayacan (2017). Using a sample of 10 football clubs from 7 countries, we find that almost all clubs use their intellectual capital efficiently with great coefficients. We also document that human capital, as the core of intellectual capital, has a positive impact on structural capital. Our finding is significant for sports managers to make strategic management of intellectual sources to create value in the football industry. It suggests that football clubs should pay more attention to intellectual capital like fan loyalty and talented players. Meanwhile, it helps the sports industry to play a great role of human capital in intellectual capital and to increase the competitive advantage of the enterprise.
Keywords: Sports Industry, Intellectual Capital, VAIC Model, Human Capital, Structural Capital
Authors' individual contribution: Conceptualization – M.J.R.; Methodology – M.J.R.; Software – S.D.; Validation – S.D.; Formal Analysis – S.D.; Investigation – S.D.; Resources – S.D.; Data Curation – S.D.; Writing – M.J.R. and S.D.; Supervision – M.J.R.
Declaration of conflicting interests: The Authors declare that there is no conflict of interest.
JEL Classification: Z2, E24, O34
Received: 25.02.2020
Accepted: 19.05.2020
Published online: 28.05.2020
How to cite this paper: Rahman, M. J., & Ding, S. (2020). Measuring intellectual capital efficiency: A case of football clubs in the UEFA Champion League. Corporate Governance and Organizational Behavior Review, 4(1), 30-40. http://doi.org/10.22495/cgobrv4i1p3