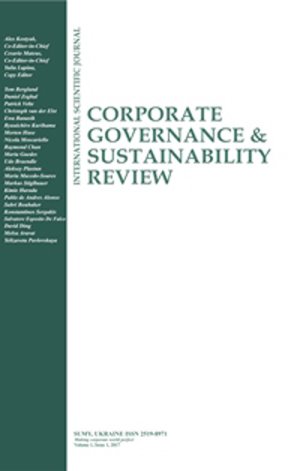 WE – TODAY'S AND TOMORROW'S – PEOPLE OF THE UNITED WORLD: RETHINKING CAPITALISM FOR INTERGENERATIONAL JUSTICE IN THE FIN-DE-MILLÉNAIRE
Abstract
Globalization leveraged pressure on contemporary society. Today's most pressing social dilemmas regarding climate change, overindebtedness and aging Western world populations demand rethinking capitalism. Understanding the bounds of capitalism to avoid ethical downfalls beyond the control of singular nation states infringing on intergenerational equity – the fairness to provide an at least as favorable standard of living to future generations as enjoyed today – has become a blatant demand. This article captures the human natural drive towards intergenerational fairness in order to retrieve information on how to implement intergenerational justice. Based on the idea of intergenerational equity as a natural behavioral law, the following paper theoretically outlines the current societal demand for eternal equity and proposes intergenerational justice theories. Intertemporal connectedness and interaction of overlapping generations enables intergenerational benefits transfers and burden sharing. Social mobility within networks comprised of different generations is enhanced through social upward movement opportunities. In addition, meritocracy helps alleviate intergenerational inequality. Describing intergenerational care as something natural that has been practiced ever since helps spearhead interdisciplinary endeavours to solve contemporary predicaments between overlapping generations. Exploring intergenerational opportunities is targeted at innovatively guiding the implementation of justice over time and between generations. Strengthening financial social responsibility, social welfare and environmental protection through future-oriented and socially responsible economic market approaches of capitalism in the 21st century is aimed at alleviating predictable economic, social and environmental crises to ensure a future sustainable humankind for this generation and the following.
Keywords: Sustainable Humankind, Environmental Protection, Intergenerational Justice
Received: 24.07.2017
Accepted: 15.10.2017
How to cite this paper: Puaschunder, J. (2017). We – today's and tomorrow's – people of the united world: rethinking capitalism for intergenerational justice in the fin-de-millénaire. Corporate Governance and Sustainability Review, 1(2), 30-34. http://doi.org/10.22495/cgsrv1i2p4

The payment can be made with credit/debit card via secure payment system provided by Ukrainian processing center. During the payment, you will probably receive an SMS from your bank with the password to confirm the transaction. The price in Euro is an oriented one. The payment will be charged in UAH according to the exchange rate of your payment card provider. Once the payment is made we will process it ASAP and our representative will contact you to deliver the service/confirm the payment.