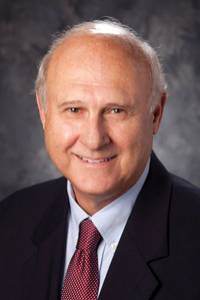 Editorial team of the Corporate Governance and Sustainability Review is proud to inform our international network that one of the most prominent researchers in the field of Sustainability and Corporate Sustainability, Professor Archie Carroll joined the Advisory Board of the journal.
Prof. Carroll has published over 100 articles in leading management journals and over 20 books including multiple editions of several. He has taught extensively in Executive Development Programs in both the U. S. and abroad. In 2016, he was awarded the SMA Hunt Sustained Outstanding Service Award given by the Southern Management Association. In 2012, Dr. Carroll was awarded the first Lifetime Achievement Award in Corporate Social Responsibility (CSR) by the Institute of Management, Humboldt University, Berlin, Germany. He is a Fellow of the Academy of Management (AOM), International Association for Business and Society (IABS) and the Southern Management Association (SMA). He has received numerous awards and recognitions over the years for his teaching, research and service. He is former President of the Society for Business Ethics (1998-1999) and former chair (1976-1977) of the Social Issues in Management Division of the Academy of Management.
His papers received more than 42000 citations according to Google scholar.
We hope that advises of Prof. Carroll base on his vast experience and expertise in academic research on sustainability will contribute to forming the best conceptual framework for the Corporate Governance and Sustainability Review making the journal one of the leading platforms in the field.
Instructions for authors can be found here.