PROF NS TERBLANCHé
University of Stellenbosch, South Africa
B.Proc., L.L.B., Hons.-B.Comm. (Unisa), B.Econ. M (S&S), D.Phil. (US)
Retail and Services Management and Marketing
---
PROF FJ MOSTERT

M.Comm., D.Comm. (US)
University of Stellenbosch, South Africa
Short Term Insurance, Financial Management and Capital Investment
---
PROF JH VAN ROOYEN

D.Comm. (RAU)
University of Stellenbosch, South Africa
Investment Management, Derived Financial Instruments
---
MR JD VAN HEERDEN

MSc., CFA
University of Stellenbosch, South Africa
Investment Management, Capital Investment and Ethics
---
DANIEL ZÉGHAL

Telfer School of Management, University of Ottawa, Canada
Full Professor, Director of the CGA Accounting Research
---
PAUL MATHER

Monash University, Australia
Associate Professor
MA Lancaster, PhD, FCPA FCA (England and Wales)
Associate Dean (Research Degrees), Faculty of Business and Economics
Paul.Mather@BusEco.monash.edu.au
---
ROBERT FAFF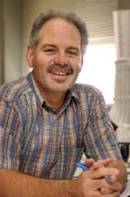 Monash University, Australia
Professor
BEc(Hons) ANU MEc ANU PhD FCPA
Department of Accounting and Finance
Clayton, Vic. 3800
Australia
Robert.Faff@BusEco.monash.edu.au
---
GARY CATON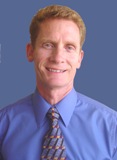 Montana State University, the USA
College of Business
Assistant Professor of Finance
Phone: 994-6190
Office: 447 Reid Hall
---
MOHAMMED HOSSAIN
Assistant Professor of Accounting, Qatar
Department of Accounting and Management Information Systems
College of Business & Economics
Qatar University
P.O. Box: 2713, Doha, Qatar
Phone:(+974) 485-1845 (Office)
E-Mail: m.hossain@qu.edu.qa
---
GHASSAN OMET
The Arab Academy for Banking & Financial Studies, Josrdan
Dean / Faculty of Banking & Financial Studies
E-mail: gomet@ju.edu.jo
---
ANDRÉ LUIZ CARVALHAL DA SILVA

Coppead Graduate School of Business, Brazil
Ph.D. in Business Administration, COPPEAD Graduate School of Business/ Federal University of Rio de Janeiro
M.Sc. in Business Administration, COPPEAD Graduate School of Business/ Federal University of Rio de Janeiro
Asset Pricing, Valuation, Corporate Governance
---
JEAN CANIL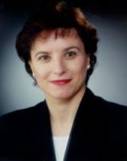 University of Adelaide, Business School, Australia
Dr., Senior Lecturer
Executive compensation, risk management, corporate diversification, capital structure, dividend policy, toehold strategies with respect to corporate acquisitions, measuring firm growth opportunities and real options.
email: jean.canil@adelaide.edu.au,
telephone: 61 8 8303 4510, fax: 61 8 8303 4368
---
BRUCE ROSSER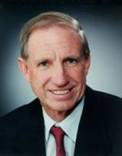 University of Adelaide, Business School, Australia
Dr., Senior Lecturer
Executive Stock Options, takeover strategies (toeholds) and measurement of growth opportunities.
---
MARINA STEFOU
PhD student at the Panteion University of Athens, Greece. She is an attorney at law. She graduated from the Law School of Athens and holds a Master's degree from the Panteion University of Athens on the topic of European and International banking and financial law. She joined ECGTN in 2006 at the University of Genoa (Advisor: Prof. G.Ferrarini). Her current research interests are: European corporate governance, Sarbanes-Oxley Act 2002, convergence and persistence in corporate governance and capital markets legislation.
JACKIE YOUNG
Dr., Prof.
University of South Africa
PO BOX 52 185, WIERDA PARK, CENTURION, PRETORIA, SOUTH AFRICA, 0149 PHONE: 27 12 429 3725, MOBILE: 7 83 307 6265, FAX: 27 12 429 3552
EMAIL: YOUNGJ@UNISA.AC.ZA AND/OR YOUNGJ@WORLDONLINE.CO.ZA
---
AVANIDHAR SUBRAHMANYAM

The Anderson School, the USA
110 Westwood Plaza
UCLA
Los Angeles, CA 90095-1481
Goldyne and Irwin Hearsh Chair in Finance
Phone: (310) 825-5355 Fax: (310) 206-5455 Cell: (310) 804-8052
---
AVANIDHAR SUBRAHMANYAM

Director of the Ph D Program in Finance, and Director of the Center for the Study of Private and Public Governance
E-mail address: ra@cema.edu.ar
---
DR DIMITRIOS KOUFOPOULOS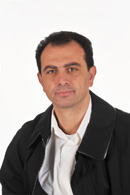 Senior Lecturer, Brunel University, UK
Dimitrios.Koufopoulos@Brunel.ac.uk
---
THEMISTOKLES LAZARIDES
Lecturer in the Department of Information Technology Applications in Administration and Economy at the Technological Institute of West Macedonia, Grevena, Greece
---
WEI ROWE

Associate Professor
Department of Finance, Banking, and Law
---
DR. RAMI ZEITUN

Assistant Professor of Finance,
Qatar University, Qatar
---
YI WANG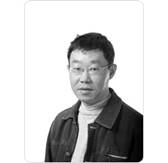 Associate Lecturer
University of Tasmania, Australia
Email: Yi.Wang@utas.edu.au
---
JOHN RICE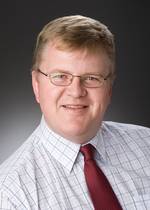 Dr., Professor
Academic Director - Research Development
The University of Adelaide, Australia
---
GEORGE SHAN

Dr., Tutor
The University of South Australia
---
I.K.M. MOKHTARUL WADUD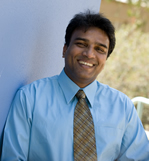 Dr., School of Accounting, Economics and Finance
Deakin University, Pigdons Rd., Waurn Ponds, Geelong, Vic 3216, Australia
---
PATRICK VELTE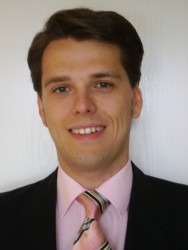 Patrick Velte, Professor of Accounting & Auditing, Leuphana University Lueneburg
---
DEREK OLER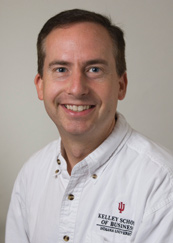 Dr., Area of Accounting, Rawls College of Business
Texas Tech University
---
FUMIKO TAKEDA
Associate Professor of Applied Economics, University of Tokyo
Department of Technology Management for Innovation
School of Engineering
7-3-1 Hongo, Bunkyo-ku, Tokyo
113-8656 Japan
Tel / Fax: +81-3-5841-1191
E-mail: takeda@tmi.t.u-tokyo.ac.jp
---
KAORU HOSONO
Professor, Faculty of Economics
Faculty of Economics
Gakushuin University
Email: www@eco.gakushuin.ac.jp
Homepage:http://www.gakushuin.ac.jp/univ/eco/