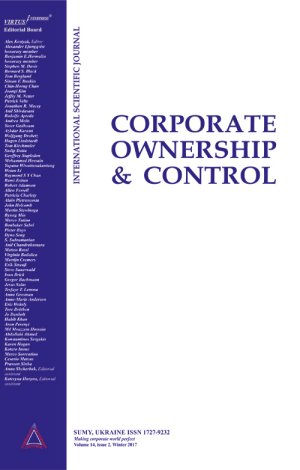 APPAREL RETAILERS USE OF STORE ATMOSPHERICS: A STRATEGIC MOVE OR A WASTED APPROACH?
Download This Article
E.C. Nell, M.C. Cant
DOI:10.22495/cocv12i3c3p5
Abstract
The retail industry has been a central part of everybody's lives- and apparel retailers are no different than other retailers. The basic practices of retailing have changed over the past years due to a number of reasons, least of all due to the changing technological environment, the changing market needs and demands, as well as the increasingly globally competitive market retailers have to deal with. The fact that the time duration between these changes are continuously becoming shorter and shorter has negated the benefits that the standard four p's used to offer retailers. Retailers need to make use of other ways and means to differentiate themselves and to stay ahead of their competitors. This phenomenon has led to this study which focuses on the influence that store atmospherics has on consumers' buying behaviour. Store atmospherics and its influence on consumers' buying behaviour is an area that has received very little attention in the literature to date. The primary research aim of this study was to explore the influence of store atmospherics on consumers' buying behaviour in apparel retail stores in the Tshwane region. The type of research design used in this study was exploratory in nature, making use of a qualitative approach and a communicative technique, including focus group interviews and naïve sketches. The data gathered was analysed by means of Tesch's inductive descriptive coding technique, better known as thematic analysis. It was found that atmospheric elements have the ability to influence consumers either in a subconscious or a conscious way. This has a direct influence on the amount of time the consumers will spend in-store and ultimately the amount of money spend in the store. The study also pointed out that consumers' buying behaviour and the decision to buy or not will be influenced, indicating that the consumers will display either an approach- or avoidance behaviour.
Keywords: Store Atmospherics, Senses, Sight, Sound, Scent, Touch, Consumer Behaviour, Approach Behaviour, Avoidance Behaviour
How to cite this paper: Nell, E. C., & Cant, M. C. (2015). Apparel retailers use of store atmospherics: a strategic move or a wasted approach?Corporate Ownership & Control, 12(3-3), 332-340. http://doi.org/10.22495/cocv12i3c3p5