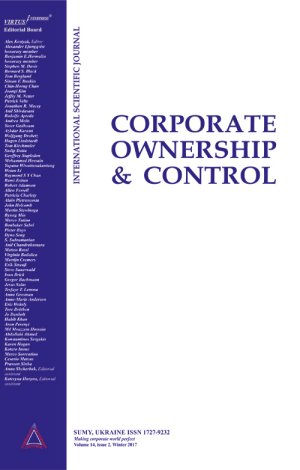 ADOPTION OF E-MARKETING TOOLS BY SMALL AND MEDIUM ENTERPRISES (SMES) – FAD OR FUTURE TREND?
Download This Article
Melanie Gopaul
DOI:10.22495/cocv13i1c4p4
Abstract
E-marketing is considered as one of the fastest growing fields in e-business, which has the potential to become a platform for SMEs to compete with larger enterprises even though they may not have adequate infrastructure and resources. Over the years SMEs have struggled to compete on some sort of equal footing with larger organisations and with the advent of technology and the growth in the use of e-marketing, the playing field is becoming more equal. The literature on the use of e-marketing tools by SMEs in South Africa, however, is limited. The purpose of this paper was therefore to investigate the extent to which South African SMEs utilise e-marketing tools. The author feels that the findings will be universally applicable to SMEs in most countries. Through providing a clearer understanding of e-marketing and its use, this paper may assist SMEs and entrepreneurs to improve their existing marketing strategies. The study followed a quantitative research approach, whereby a self-administered questionnaire was distributed to SME owners. The results indicate that SMEs utilise e-marketing tools moderately and that the utilisation will increase in the future.
Keywords: Marketing, E-Marketing, Internet, SMEs, South Africa, Tools
How to cite this paper: Gopaul, M. (2015). Adoption of e-marketing tools by small and medium enterprises (SMEs) – fad or future trend? Corporate Ownership & Control, 13(1-4), 454-461. http://dx.doi.org/10.22495/cocv13i1c4p4